Finding the Right Roofing Contractor for Your Home Improvement Needs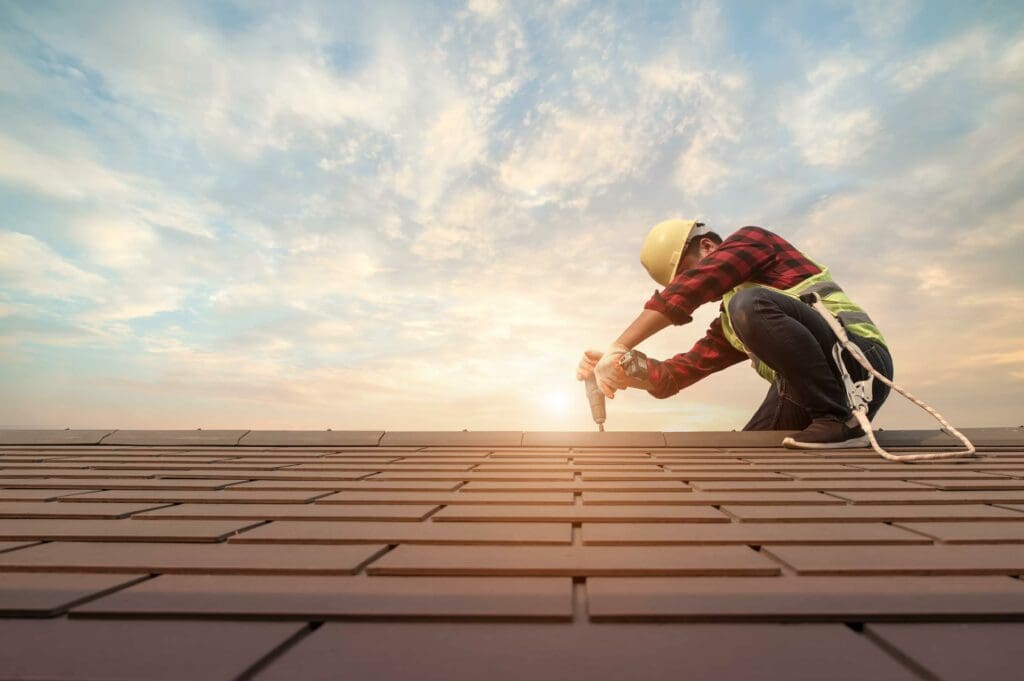 Are you in the process of undertaking home improvement projects that require roofing expertise? Many homeowners find it difficult to identify the right roofing contractor for the job. Choosing the wrong contractor can lead to costly mistakes and unnecessary delays, so it's important to make sure you get it right. In this article, we will explore the best tips and tricks for finding the right roofing contractor for your home improvement needs. We'll discuss the importance of researching contractor qualifications, seeking references, and comparing estimates. With this information, you'll be well-equipped to make the best decision for your home improvement project.
Researching Contractor Qualifications
When researching contractor qualifications, it's important to start by researching the company's credentials. Make sure they have the necessary licenses, insurance, and certifications to legally conduct business in your area. Ask for proof of credentials, such as proof of liability insurance and a copy of the contractor's license. Make sure the license is current and up to date, as well as valid in your state. You can also contact the local roofing association or Better Business Bureau to get more information on the contractor's background and reputation. Next, look into the contractor's experience and expertise. You can research online reviews and ratings to get an idea of the contractor's reputation. With the information gathered from your research, you can make an informed decision on which roofing contractor to hire for your home improvement project.
Seeking References
Seeking references is an important step in the process of finding the right roofing contractor for your home improvement needs. A good contractor should be able to provide you with a list of references from previous clients, who can provide a firsthand account of their experience working with the contractor. This is a great way to get a sense of the contractor's professionalism, workmanship, and punctuality.
Once you have the contact information, reach out to the references and ask a few key questions, such as how satisfied they were with the contractor's work, how timely the work was completed, and if they would hire the contractor again. This information can provide invaluable insight into the contractor's capabilities and reliability.
Comparing Estimates
When it comes to finding the right roofing contractor for your home improvement projects, it is important to compare estimates. This will help you determine which contractor is offering the best price for the job. When comparing estimates, you should look at the materials used, labor costs, and any additional fees. Make sure that the contractor has provided a detailed breakdown of all costs involved so that you know exactly what you are paying for. Furthermore, you should ask the contractor to list any applicable warranties as well as any additional services that may be offered.
It is also important to compare the estimates of different contractors. Look at the experience each contractor has and compare their proposed timeline for completing the job. Ask if they have any special qualifications or certifications that make them more qualified to work on your project. Ultimately, comparing estimates will help you identify the contractor who will most effectively and efficiently complete your project.
Contact a Professional Roofer for Your Roof's Maintenance 
With over 35 years of experience,  R.L. Hayes Roofing & Repairs has been providing professional roofing services. RL Hayes Roofing & Repairs has extensive knowledge of home construction, which comes in handy when assessing any rook damage homeowners may have. With much gratitude, we are delighted to serve homeowners in August, Evans, Grovetown, Martinez and North Augusta. When you are in need of roofing services, make sure to call us at 706-869-1193 or visit us online for a free quote or more information.  
R L Hayes Roofing & Repairs
3540 Wheeler Rd Ste 103
Augusta, GA 30909
(706) 869-1193
https://rlhayes.com/