6 Tips to Prepare for Your Roof Replacement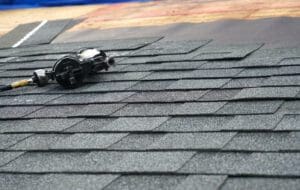 Having your roof replaced is such a great investment. You'll have peace of mind that your roof will withstand the elements and you can really ensure you and your family are truly safe under your roof. 
Now, before your roofers arrive to get to work, which involves tearing, hauling, and nailing, among other things, you will need to keep in mind that your home will become a working area so preparations are needed on your end. 
To make things as stress-free as they possibly can be, we are providing a few tips on how to get yourself and your family ready too. 
We are sure these tips will help keep your mind at ease.
Move your Car
It is best that you leave open access to your driveway. This way your roofing contractor and the team can have easier access to your roof and down below to load and unload tools, shingles and other things. It is also a safety measure for you.
Moving your car out of the way will also help avoid possible damage to your car(s).
Remove Wall Decorations
With all the movement that will be happening up on your roof over the course of a few days, you may feel some vibrations while your roof is being replaced. That is actually normal as vibrations are typically caused by hammering on the roof. 
However, that can affect the walls in your home, especially those on top floors. That said, be sure to remove any items such as mirrors, paintings and picture frames hanging on the walls to prevent them from falling off and getting damaged.
Move Your Patio Furniture Away and Clear Out Your Yard
Just like with your vehicles, you should move your patio furniture away from your roof before the roof replacement project starts. This includes a grill, kids' toys, potted plants, and lawn ornaments.
They don't need to be put away inside, but just a good enough distance away from the roofers' work area for their safety and to avoid those items getting damaged.
Prune the Trees and Mow the Grass
It would be ideal if you could trim the bushes and tree branches that may be in the way before your contractors begin to work. This way they can have unobstructed access to the roof.
Also, be sure to mow the grass before the work begins. This helps there be an easier clean up process of any dust, debris, and nails.
Secure the Windows
Remember the vibrations we mentioned earlier? Well, they can also scratch and damage the windows of your home. 
The best way to secure the windows is with boards while the roof is being replaced or at least until your old roof is completely stripped off.
Let Your Neighbors Know
Lastly, we recommend you let your neighbors know that your roof will be replaced since it can get loud. They will definitely appreciate the heads up and will allow them to rearrange their work Zoom calls if they are directly next door. 
You're Ready to Go 
By following these tips, you'll have a roof replacement that will run smoothly for you and your family. Your roofer will also let you know if there is anything else that needs to be done on your end. 
Before you know it, you'll have your house back in order!
R.L. Hayes Roofing & Repairs is here to help with your roof replacement so do not hesitate to contact us for a quote. 
R L Hayes Roofing & Repairs
3540 Wheeler Rd Ste 103
Augusta, GA 30909
(706) 869-1193
https://rlhayes.com/