4 Reasons to Get Regular Roof Maintenance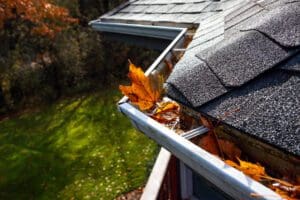 Are you looking for a way to keep your roof in top condition? Regular roof maintenance is essential for the long-term health of your roof and overall property. In this article, we'll discuss four reasons why regular roof maintenance is essential. From extending the lifespan of your roof to avoiding costly and unnecessary roof repairs, we'll review the benefits of regular roof maintenance. We'll also consider the different types of maintenance options and how to choose the best maintenance plan for your roof. Read on to learn more about why regular roof maintenance is so important.
The Benefits of Regular Roof Maintenance
Regular roof maintenance is a crucial part of keeping your roof healthy and protecting your property. Not only does it extend the lifespan of your roof, but it can also help you avoid costly and unnecessary repairs. Here are four reasons why you should be getting regular roof maintenance:
First, regular maintenance will help you identify and fix any small problems before they become bigger problems. If you take the time to inspect your roof regularly and address any issues promptly, you can save yourself from major repairs and replacements in the future. Plus, regularly checking your roof will ensure that it is up to code and free of any hazards, such as rotting wood, leaking gutters, or missing shingles.
Second, regular maintenance helps keep your roof in top condition. Regular cleaning, sealing, and repairs can prevent your roof from succumbing to weather-related damage. This can help extend the lifespan of your roof, saving you money in the long run. Regular maintenance also helps make sure that your roof looks great, which can increase your home's curb appeal and value.
Third, regular maintenance can help you save money on your energy bills. If your roof is in good condition and properly maintained, it can help keep your home cool in the summer and warm in the winter. By ensuring that your roof is properly sealed, you can save on your monthly energy bills.
Finally, regular maintenance helps protect your roof from the elements. Bad weather, like heavy rain and high winds, can cause serious damage to your roof. By regularly inspecting and maintaining your roof, you can help protect it from the elements and keep it in great shape.
Types of Roof Maintenance
There are a few different types of roof maintenance that can be done regularly to make sure your roof is in good shape. First, there is a regular visual inspection, which requires you to walk around the roof and look for signs of damage or wear and tear. This can be done once a year or as often as you feel is necessary.
Next, there is surface cleaning, which is essential for removing debris and dirt that can cause damage to your roof over time. This should be done at least once a year, but twice a year is recommended. Finally, there is preventive maintenance, which includes sealing any cracks, checking for loose shingles, and inspecting flashing and other seams. This type of maintenance should be done every few years to keep your roof in good condition.
By investing in regular roof maintenance, you can potentially extend the lifespan of your roof, prevent water damage and other costly repairs, and ensure that your roof is in top condition. Different maintenance plans are available and should be tailored to the specific needs of your roof. Be sure to consult with a roofing specialist to get the best advice on how to keep your roof in optimal condition.
Choosing the Right Maintenance Plan for Your Roof
When it comes to choosing the right maintenance plan for your roof, it's important to consider the type of roof you have and the potential problems that can occur. You should also consider the frequency of inspections and the type of maintenance that needs to be done. In addition, it's important to ensure that the roofing contractor you choose is experienced, licensed, and insured. With the right maintenance plan, you can ensure that your roof stays in top condition for years to come.
Contact a Professional Roofer for Your Roof's Maintenance 
R.L. Hayes Roofing & Repairs has been providing professional roofing services for over 35 years. Their extensive knowledge of home construction comes in handy when assessing any roof damage homeowners may have. We are delighted to serve homeowners in August, Evans, Grovetown, Martinez and North Augusta. When you are ready for your next roofing repair or roofing replacement, make sure to call us at 706-869-1193 or visit us online for a free quote or more information.  
R L Hayes Roofing & Repairs
3540 Wheeler Rd Ste 103
Augusta, GA 30909
(706) 869-1193
https://rlhayes.com/