Shortcuts Roofing Contractors Should Avoid Taking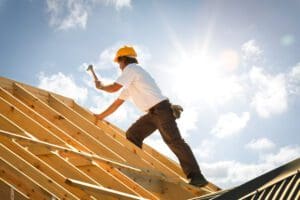 If you have ever had multiple roofers come to inspect your roof, you likely have gotten similar quotes for your roof repair or replacement. Now, if you've ever received a quote that just seemed too good to be true, it very likely was. That particular roofing contractor may make a habit of taking shortcuts, which is why it was an appealing quote. 
However, when it comes to your roof's integrity, you don't want to compromise that as it can lead to even more damage than your roof started out with. Below we are focusing on some shortcuts that unprofessional roofing contractors may attempt to take. 
Reusing Old Materials
Should your roofing contractor assure you that reusing old materials including flashing, drip edges and vents is feasible, that would be a serious red flag that you need to hire a new contractor. Why? Because that roofing company may be using this type of shortcut to try to lower costs. Unfortunately, this kind of a shortcut can make things worse for your roof in the long run. New materials should be used at all times to ensure your roofing system has a long lifespan.
Disregarding Underlayment
The purpose of a felt underlayment is to protect your roof deck from moisture that causes rot and mold. Being aware of that, you should not consider hiring roofers who try to tell you that installing an underlayment on your roof replacement is not necessary. The reason for that is because this type of shortcut can cause a lot of moisture damage during the next heavy storm. 
Using Staples Instead of Nails
Using staples instead of nails is definitely one of the most typical roofing shortcuts contractors will take. It certainly makes the roofing job quicker, but going this route can also make your shingles more likely to get blown off during heavy storms. This is the case because their length is not precise enough to secure your shingles to the roof deck.
Not Resolving Water Leaks
Leaks are never good and can contribute to some serious consequences for your roof such as mold and mildew growth that can be a health hcontact R.L. Hayes Rocontact R.L. Hayes Roofing & Repairsofing & Repairsazard to your family. Aside from that, leaks can also affect your insulation. That means your home's energy efficiency will be low. That said, a roofing contractor that will not repair any leaks, regardless of how minimal it may be, should be avoided as much as possible.
As you can see, there are shortcuts some contractors may attempt to take. At R.L. Hayes Roofing & Repairs, we firmly believe in doing things right so taking shortcuts are not an option for us. If you live in the Augusta, Georgia area and are in need of a roofer for a repair, home improvement, or entire roof upgrade, contact us today to schedule an inspection. Our experienced Augusta, GA roofers will do a thorough inspection and offer you a fair quote! 
R L Hayes Roofing & Repairs
3540 Wheeler Rd Ste 103
Augusta, GA 30909
(706) 869-1193
https://rlhayes.com/