4 Things to Consider After Determining you Need a New Roof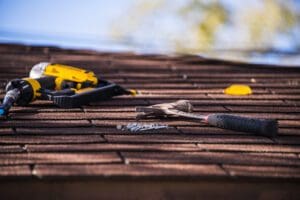 New homeowners often ask what the next steps are after learning they will need a new roof on their home. Of course, one's budget will determine how much flexibility there may be in the decisions you make when it comes to the type of roof you want over your domain. At R.L. Hayes Roofing & Repairs, we understand the investment that goes into getting a new, high-quality roof. That is why we are highlighting 4 things you will need to consider now that you know you will need your roof replaced. Read on for more about this! 
Decide on a Type of Roof
What type of roofing you want will certainly be determined by what you can do financially. Below we are featuring the top common types of roofing from lowest cost to highest cost. 
Asphalt Shingles: Considered the most common type of roof, asphalt shingles are made from a fiberglass base topped with asphalt and mineral granules. A few reasons they are the most popular is because of their affordability and durability. That's right! They are easier on the pocketbook than other types of roofing yet perform well, according to roofing tests performed by Consumer Report, which we reference throughout this blog. It's also simpler to install, which helps cut labor costs significantly. If you are worried about limited color selection, that is not a problem here. Asphalt shingles come in several colors including beige and off-white, and taupe and light brown. 
Now, if you have a lot more flexibility in the budget department, there are roofing materials such as metal, tile or slate. While they cost more than asphalt shingles, these types of specialty roofs do last much longer than asphalt shingles and also add more character to a home.
Metal Roofing: A standing seam roof, which is the most common type of metal roof, has aluminum or steel roofing panels that meet in raised seams and interlock to prevent moisture from entering the home. While these are typically seen more in areas with heavy snowfall, metal roofs are desirable anywhere as they are long-lasting (anywhere from 30 – 75 years) and 100% recyclable once they finally do need to be replaced. Keep in mind that to put in this type of roofing, installation is more complex than asphalt shingles so you have to make sure you contract a roofer that has experience installing a metal roof. This is another reason why the cost is higher to install.
Tile Roofing: This type of roofing is what you will typically see in homes throughout the Southwest and Florida since it reflects heat. Giving homes a Mediterranean-style look, it is definitely one of the most aesthetically pleasing and therefore popular roof options for homeowners. It is not as difficult to install as one may assume, but if installed correctly by a roofer skilled in this type of roof installation, your tile roof can withstand the elements and last at least 100 years before needing to be repaired or replaced. Also worth noting is composite tile, which is a more economical alternative to clay or concrete tile. It can still provide a beautiful look, even though it is a combination of wood and plastic materials, and is easier to install than the real thing. 
Slate Roofing: This type of roofing, which is primarily made out of natural slate tiles and other slate roofing materials, is most popular throughout the Northeast where Victorian and Gothic-style homes are more prevalent. With excellent maintenance practices, slate roofs can last well over 100 years. That's great news! However, with that longevity comes a hefty price tag. A slate roof can cost up to $1,600 per square, which can add up quickly depending on the size of your home. You also have to factor in labor costs as a skilled slate roofing contractor would need to install it due to it being very heavy material.
Crunch the Numbers 
Now that you have decided the type of roof you want, estimating the costs would be a natural next step. It is important to know that manufacturers price roofing by the square or 100-square-foot area. Estimating how much roofing you'll need involves multiplying the overall length and width of each roof section in feet to measure its area. Be sure to tack on 10 percent to allow for waste. Once you get that estimate, go ahead and divide by 100 to determine approximately how many squares you'll need. We recommend keeping an extra bundle for minor repairs in case the manufacturer discontinues that product.
Manufacturers may price their product by the square, but roofing is typically packaged and sold in bundles. As a general rule of thumb, you will need three to five bundles of shingles to cover one square of your roof. How many bundles you need depends on the type of shingle you are buying. Fortunately, it is required by law for shingle bundles to state how many square feet it covers in order for consumers to better calculate the number of bundles needed and budget accordingly. 
Find a Professional Roofer
So now that the hard part is done, it is time to search for a reputable roofing contractor to install the roof you desire. You'll definitely want to go with a roofing company that has had a minimum of five years experience. 
As with any service you are seeking, obtaining local references is important. Whether you ask a few close friends and family members or go on Facebook for roofing recommendations, it is also good to do your own research starting with a simple search on Google for roofers or roofing companies near you.  
Check out their reviews on Google and their Better Business Bureau rating as well as local and state licenses, and active certificates of insurance after visiting their website. We also recommend that you request bids from at least three professional roofers. Keep in mind that while the cost of the shingles should not vary no matter who installs them, costs of labor and materials can vary when comparing bids.
Our team at R.L. Hayes Roofing & Repairs makes it a top priority to be transparent when it comes to all costs involved. That being said, whether you go with us or the other guy, you'll want a breakdown of the price for the roofing material, the cost for the labor of removing the old ones and installing the new ones, and most importantly, a contingency budget that shows the costs if your roofer were to discover that the sheathing must be replaced. If the roofer has a workmanship warranty offer, it needs to be in writing.
Get Your Roof Inspected 
Of course, you can't get a true estimate from a roofing contractor until your roof is thoroughly inspected, including the drip edge and gutters. For a full roof replacement, you may need to replace the underlayment, which serves as a weather barrier over the decking or the flat surface that is on top of rafters. The roofer may even recommend replacing or fixing flashing, which is the material around the chimney and where roofing planes meet as it can prevent leaks. 
We hope this information is helpful as you start the process of getting a new roof on your home. Fore more information or for a quote, call us at 706-869-1193 or contact us online. R. L. Hayes Roofing & Repairs is here for you! 
R L Hayes Roofing & Repairs
3540 Wheeler Rd Ste 103
Augusta, GA 30909
(706) 869-1193
https://rlhayes.com/